Dinner Meeting Hints, Tips and Courtesies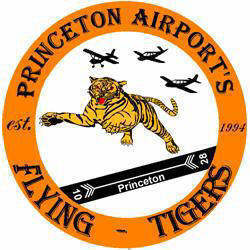 Last Update Tuesday, September 21, 2021 08:29 AM
Location: The restaurant should be centrally located for the majority of the members, if possible.
Click <here> for a map showing where PAFT members live.
Private Dining Room: The restaurant must have a private room available for the dinner meeting.
Trying to conduct a business meeting (and especially an audiovisual presentation) in the same room
with others is disruptive to both PAFT and the other patrons in the restaurant. See the bottom of this
page for preferred room layouts for meetings with an audiovisual presentation.
The following restaurants are preferred (from north to south)
Pizza 'N Pasta (Manville)
Cafe Graziella (Hillsborough)
The Cranbury Inn (Cranbury)
Hopewell Bistro (Hopewell)
Blooming Grove Inn (Ewing) Formerly Paulie's Anna Rose
Ernini's (Ewing)
Menu selection: We prefer restaurants that let us order from the regular menu, but that is not always
possible for a group. If asked to select three entrees, we generally offer fish, beef and pasta. Please
make sure the kitchen can accommodate a vegetarian request.
Cost: Please make sure you know in advance all of the costs (room charge [if any], meal, tax and gratuity).
We do not usually pay a room charge for a group of our size.
Guest speaker's dinner: Members attending the meeting share the cost of the guest speaker's dinner. This
raises the cost-per-person for the meeting and must be factored into the final cost-per-person.
Dollar commitment: If the restaurant requires a guaranteed headcount, or if there is a headcount cut-off
date, please make sure we get that information on the Web page.
Before dinner cash bar: Let the restaurant knows we have an optional cash bar from 6:00 p.m. until 7:00 p.m.
Drinks with dinner: Everyone pays for their own alcoholic drinks during dinner. If the servers can't take
individual drink orders and accept payment during the dinner meeting, members will have to go to the bar to
purchase drinks.
Headcount: The average is 25 persons.
Bring-Your-Own-Bottle: BYOB restaurants are fine.
Steps and Stairs: We try not to use restaurants that require more than a couple of steps to get to the meeting
room or rest rooms. Please check accessibility with the restaurant, especially if one entrance is more convenient
than another.
Room layout (for presentations): If there is a guest speaker at the meeting making an audiovisual presentation,
it is important that the room be large enough to accommodate those attending and have enough room to ensure
a clear line-of-sight between the screen and the projector. Please see the diagrams, below.
| | | | | | |
| --- | --- | --- | --- | --- | --- |
| Shape | Size | Chairs | Shape | Size | Chairs |
| Round | 30" | 2-3 | Rectangle | 30" X 48" (4') | 4 |
| | 36" (3') | 4 | | 30" X 72" (6') | 6 |
| | 42" | 5 | | 30" X 96" (8') | 8 |
| | 48" (4') | 4-6 | | | |
| | 54" | 6 | | | |
| | 60" (5') | 8-10 | | | |
| | 72' (6') | 10-12 | | | |